What a fantastic week!
The Duggar family (TLC's 19 & Counting!) were special quests in Camden, MI for the first Annual "How to be Successful" conference which started on July 4th 2010 and went till July 7th 2010!!
This event had been planned for a few months so I knew it was coming up.
Michelle and Josie were unable to make it due to the fact that Josie is still way too little to be traveling long distances. Below is a recap of what happened during the past week. ENJOY!
Saturday July 3rd 2010
Jim Bob and 19 of the kids arrived earlier than expected on Saturday in Camden and were staying with some friends of ours who organized the event which is where I got my first chance to see them when my dad dropped off some signs that we'd made for the conference, but didn't actually get an opportunity to speak with any of them since they were all so busy talking with lots of fans who had stopped by as well to say Hi.
Sunday July 4th 2010
Jim Bob and the 19 kids attended Church service with our group in the morning and afterwards there was a
HUGE
meal so people could sit and chat with Jim bob and the kids. I along with three other people were in charge of making sandwiches for them and the rest of the group. A friend of mine told me as I walked by that a lot of the younger Duggar kids were giving "Quite the interesting Interview!" at their table. Lol.
Later at 7:00PM the first conference started with the Duggar kids playing music. Surprisingly the TLC camera crew were there taping and getting material to put into a future episode of the Duggar which from what I hear will be airing sometime in August!
So watch for me in the background and throughout the show!
After the conference I went around and got custom cards signed by Jim Bob – Jana – Jessa – Joseph & John-David!!
Monday July 5th 2010
A book signing was scheduled to take place from 10:00am to 12:00pm in front of Itchner's Market in Camden, MI. My Dad, my Sister and I stopped by our friend's house around 9:40 who were housing Josh and Anna and we got to chat with them while they ate breakfast! Lol.
Then we drove over to the store for the signing. They ended moving it inside due to the very humid weather. Jim Bob remembered me from Sunday and I had mentioned to him that night that I wanted to try and get most of my cards signed at the signing, so when it came my turn in line he said "Hey I remember you! Now's a great time to pass out those cards!" so that's what I did!
I had the cards all in age order so as I would call out each kid's name they'd raise there hand as I handed them out. It was so awesome to watch them all with their pens and sharpies signing away and passing them all down to the end of the table.
Was able to get Jinger – Jeremiah – Jason – Jedidiah – James – Joy-Anna – Josiah – Justin – Joshua & Jill to sign their custom cards.
Tuesday July 6th 2010
Attended the conference then afterwards got Josh's wife Anna to sign her custom card for me!
Also got to chat a little bit with more of the Duggar kids and get many photo ops with them.
Wednesday July 7th 2010
This was the last day for the event and I needed to still add two of the younger kids, Jackson and Johannah. Our church once again had a
HUGE
group meal before the meeting started and me and my friends made sandwiches for the family along with the rest of the group. Before we left to head over to the meeting I asked Jim Bob if I could arrange to have Jackson and Johannah sign my cards. He told me to meet them over at the tent where the conference was being held and I could get them signed there. It was fun to watch as both of them the slowly wrote out the letters in their name. After Jackson wrote the 'J' in his name he realized he put it backwards and said "oops, I messed it up!" I told him that was okay. Lol.
Joy-Anna helped Johannah with hers and she was able to get most of it on there till she ran out of room.
All in All it was an amazing time getting to hang out with the Duggars and chat with them every night before and after the conferences. I was happy that I managed to get all but four of the family's signatures.
The last two younger ones (Jennifer & Jordyn) were too little to sign autographs and like I mentioned above Michelle and Josie did not attend. But the rest of them took SOOOO many photos with fans and it seemed every time I looked around one of them were signing books and pieces of paper for fans.
Youtube Videos:
http://www.youtube.com/user/RyanJames1989
Conference & Book Signing Photos: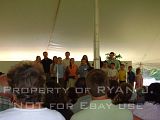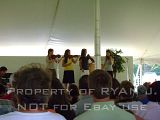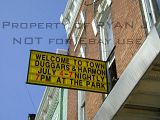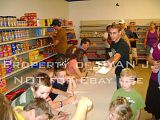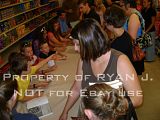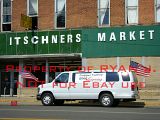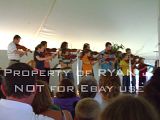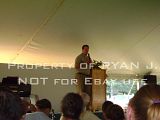 Duggar Photo Ops
(HUGE 'Thank You!' goes out to my friend for getting these for me)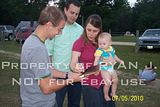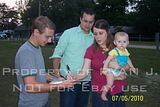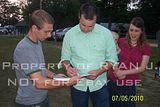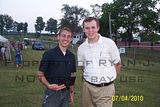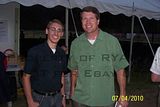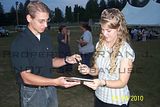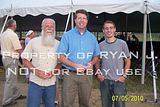 Autographed Cards: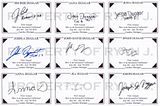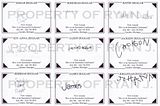 RYAN J.